April 27, 2013 
Rochester Redskins Alum
Cody Wilson has signed as an undrafted free agent with the Detroit Lions

Cody Wilson stopped by the Lions' practice facility a handful of times as a high schooler and caught passes from Jon Kitna. During the lockout, he worked out once with Lions players at Birmingham Detroit Country Day.


Next week, he'll be at team headquarters again – for rookie minicamp.
Wilson, Central Michigan's leading receiver with 74 catches last year, signed with the Lions as an undrafted free agent tonight.
---
Rochester Redskins Alumni Justin Allor, Joe Cox  and Noah Beck 
Recognized for Their Key Contribution to Stoney Creek HS's Successful Baseball Program
Mon March 25, 2013
By Mike Penn
Michigan Director of Scouting

Stoney Creek High School, coached by Clint Rodger, had a good year in 2012.  They finished their
campaign 22-14 overall and 10-5 in a tough Oakland Activities Association (OAA) Red conference.  Lake Orion eventually won the OAA-Red title.

They will have six returning players, all of which will log innings on the mound.  They are led by Kyle Schweiger, a Grand Rapids Community College commit, who hit .414 in 2012. 

They also return sophomore RHP/IF/OF Eric Gilgenbach. Gilgenbach started every game as a freshman in 2012 and hit .419 with five home runs.  

Other top returners include Justin Allor (2014) and Joe Cox (2014).  Allor, a 6-foot-1, 185-pound infielder has already received interest from several Division I schools.  Cox (pictured above) is also an infielder in the Class of 2014, and he has tremendous offensive capabilities. 

---
Rochester Redskin Alum Cody Wilson leads CMU to a 24-21 Victory over Western Kentucky in the 2012 Little Caesars Bowl
Dan Enos knows one thing about Cody Wilson.
"If the ball's anywhere near him," Enos said, "He's going to catch it."
And with just over five minutes to play in Wednesday night's Little Caesars Pizza Bowl, Central Michigan senior quarterback Ryan Radcliff put the ball, for the 10th time in the game, near his fellow senior.
He caught it.
Wilson's 11-yard touchdown catch in the corner of the end zone gave the Chippewas a 24-21 victory over Western Kentucky in front of 23,310 at Ford Field, for their first winning season since the Dan LeFevour era.
"I'm so proud of our players and coaches," Enos said. "We beat a good football team."
---
Saturday, August 25, 2012
Redskins Alum Justin Allor and Joe Cox lead Stoney Creek to a 55-7 victory over Royal Oak in an Oakland Activities Association crossover opener on Friday.
---

Monday, June 21, 2010
Redskin Josh Renel Received Pre-Season All-America Accolades From Consensus Draft Services.


Josh Renel (Rochester Hills, Mich./Rochester Adams/Rochester Redskin) enters his junior season ranked fifth in career punt returns (41) and seventh in punt return yards (404).  A 2009 GLIAC All-Academic team selection, he was
also voted to the CoSIDA Academic All-District Second Team.

He was named GLIAC Special Teams Player of the Week after recording 156 return yards at Indianapolis.  Renel had a 25-yard punt return setting up WSU's first touchdown and then his 90-yard kickoff return put WSU ahead to stay (it was the seventh longest kickoff return for a TD in school history).

Renel was named to the 2009 All-GLIAC Honorable Mention team.  He tied-for-second in the GLIAC in both punt returns (17) and kickoff returns for a TD (1), and was fifth in the GLIAC in punt return average (8.8), kickoff return average (24.7) and yards per rush (6.9). His kickoff return average was sixth best in school history.
Redskins Alumni Photos
In this photo from left to right:  Tom Roncelli, Alec Prechtel, Marc Benacquisto, Chad Gierak
---
Thursday, April 30
Redskin Michael Sirosky will play football in the fall for The Case Western Spartans
We've just learned that yet another Rochester Redskin will go on to play college ball.  Redskin Michael Sirosky will play football in the fall for The Case Western Spartans. 
---
Friday, April 24
Redskin Zach Trumble Signs Letter of Intent With Notre Dame College
Trumble inks with Falcon Football
Rochester, Mich., defensive standout headed to College Road
by Skip Snow
4/3/2009 5:44:10 PM
SOUTH EUCLID, Ohio -- Notre Dame Football announced today that Zach Trumble has signed an NAIA Letter of Intent to continue his football career with the Falcons.

Trumble comes to College Road from Rochester Hills, Mich., where he was a standout defensive tackle for Adams High School and Head Coach Tony Patritto. Trumble was a three-year letterman for the Highlanders in football; he also earned four letters in track & field and three in wrestling.

"Zach is a talented athlete who will be a nice addition as we build our defense," said Notre Dame Head Coach Adam Howard.

Trumble served as team captain for the Highlanders in his senior season (2008) and was named All-Oakland Activities Association (OAA) in both his senior and junior years.  Over his junior and senior seasons, Trumble piled up 74 tackles and 4-1/2 sacks.

The son of James and Stacey Trumble plans on beginning classes at Notre Dame in the fall and majoring in marketing.

The development of a Football program at Notre Dame College was announced on Nov. 25. With their development of a team, Notre Dame becomes the only scholarship football team in the metropolitan Cleveland area. For information about the program and Head Coach Adam Howard, log onto www.NotreDameFalcons.com.

For media inquiries, Contact Sports Information Director Skip Snow at 216-373-5319 or ssnow@ndc.edu.

Notre Dame College is a co-educational liberal arts institution in South Euclid, Ohio. The Notre Dame Department of Athletics sponsors the Falcons' participation in 21 men's and women's intercollegiate sports. The College is affiliated with the National Association of Intercollegiate Athletics (NAIA) and the American Mideast Conference (AMC). In 2008-09, Notre Dame athletic programs rank No. 21 in the nation, based on the NAIA Director's Cup all-sports ranking as published by the National Association of Collegiate Directors of Athletics (NACDA).
---
 

5  Rochester Redskins Alumni were named Oakland Activities Association (OAA) All League: 

Nick Bradley of Rochester High School, Tom Roncelli, Marc Benacquisto, Alec Prechtel, and Andrew Hammett of Rochester Adams.

 

Congratulations Men On This Prestigious Honor!

 



---
3 Former 6-Year Redskin Football Players Sign Letters Of Intent To Play College Football And Baseball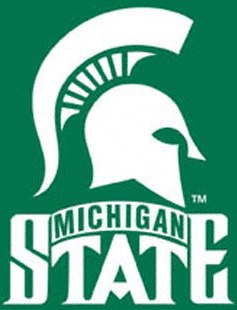 The Rochester Redskins would like to congratulate Cody Wilson who has signed to play football at Central Michigan University and Christian Babini who signed with Saginaw Valley State University.  We would also like to congratulate Andrew Waszak who will be pitching for Michigan State University after signing a scholarship over the winter.  All three of these young men played 6 years of Rochester Redskin Football together.  Great Job boys!!!  Once a Redskin...Always a Redskin!
---
Monday, February 16
More Redskins Alumni Playing for College Teams
 Rochester Redskin Ryan Nelson graduated from Stoney Creek HS and now plays football at ALMA. 
Rochester Redskin Josh Renel graduated from Adams HS and now plays football for Wayne State University.
Rochester Redskin Alan Guy graduated from Adams HS and went on to play football for Wayne State University.
Rochester Redskin Ricky Powell graduate of Warren Cousino HS now plays football for Defiance College in Ohio. 
Rochester Redskin Jake Heinrich graduated from Adams HS and now plays football for Albion College. 
Rochester Redskin Matt Heinrich graduated from Adams HS and now plays football for Wesleyan University. 
Rochester Redskin Joey Henry graduated from Brother Rice and now plays baseball at CMU.